RAJASTHAN
Rajasthan government to encourage use of mud idols
The department of local bodies(DLB) has issued directions to all district collectors to encourage people to use mud idols, instead of those made by Plaster of Paris(PoP), during the approaching Ganesh Chaturthi and Navratri festivals.
The DLB directive refers to National Green Tribunal's order that says mud idols should be used instead of PoP to save environment. It is estimated that there would be 10,000 idols of Lord Ganesh made of plaster of Paris (POP) on the streets of the city during the festival that begins August-end.
Nearly two years ago, (NGT) had asked Rajasthan to comply with Central Pollution Control Board's (CPCB) guidelines on idol immersion. It also ordered for immediate seizure and destruction of all idols made of (PoP) and other non-biodegradable idols.
INTERNATIONAL
• Microsoft Launches 'Project Brainwave' for Real-Time AI.
 Software giant Microsoft announced its 'Project Brainwave' deep learning acceleration platform for real-time artificial intelligence (AI).
 The 'Project Brainwave' uses the massive field-programmable gate array (FPGA) infrastructure that Microsoft has been deploying over the past few years.
 Real-time AI is becoming increasingly important as cloud infrastructures process live data streams, whether they be search queries, videos, sensor streams, or interactions with users.
• Android Oreo released by Google
 Google launched its version 8.0 of the operating system as Android Oreo.
 The Oreo boasts of a two times faster boot speed, autofill option, and a longer battery life.
 The new update comes with a Picture-in-Picture feature that allows the user to see two apps simultaneously.
 Google is also making it easier to log into different apps, extending the autofill feature currently available on the website, to apps. The much-awaited Android instant apps, which can be accessed right from the browser without requiring installation, are also set to take off with Android Oreo.
NATIONAL
• Union Cabinet renames SAMPADA Scheme as PMKSY
 The Cabinet Committee on Economic Affairs approved the renaming of the new Central Sector Scheme- SAMPADA (Scheme for Agro-Marine Processing and Development of Agro-Processing Clusters) as "Pradhan Mantri Kisan Sampada Yojana (PMKSY)" for the period of 2016-20 coterminous with the 14th Finance Commission cycle.
 The new scheme was approved by the Central Government in the month of May.
 The objective of PMKSY is to supplement agriculture, modernize processing and decrease Agri-Waste.
 The implementation of PMKSY will result in creation of modern infrastructure with efficient supply chain management from farm gate to retail outlet.
 It will provide a big boost to the growth of food processing sector in the country.
 It will help in providing better prices to farmers and is a big step towards doubling of farmers' income.
 It will create huge employment opportunities especially in the rural areas.
• Karnataka ties up with Microsoft to develop India's first Farm Price Forecasti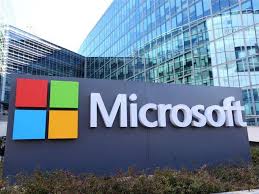 ng Model
 Karnataka Government signed a Memorandum of Understanding (MoU) with software giant Microsoft India to develop a unique price forecasting model.
 The proposed initiative is claimed to be the first-of-its-kind in the country.
 The farm price forecasting model will use latest IT tools in a bid to help farmers, administrators, and other stakeholders to understand market behavior.
• Coast Guard Ship 'Varuna' Decommissioned.
 Indian Coast Guard ship 'Varuna' decommissioned with full armed forces honours after an illustrious service spanning about 30 years, in a traditional military ceremony held at the naval base,Kochi.
 The ceremony was presided over by Inspector General K R Nautiyal, Commander, Coast Guard Region (West).
 ICGS Varuna was fourth of its series, known as Offshore Patrol Vessel (OPV) and built by Mazagaon Dock, Mumbai.
• Odisha Government launches Rooftop Solar Project.
 Odisha Government launched a grid-connected rooftop solar programme through the net-metering system at the State Secretariat in the capital city of Bhubaneshwar.
 The program mainly aims at harnessing renewable solar capacity through people's participation to further strengthen the grid and reduce power losses.
 The program is being implemented by Odisha Renewable Energy Development Agency (OREDA)