RAJASTHAN
·       Rajasthan government introduces module on Phad painting, spa
ð  Rajasthan Skill and Livelihoods Development Corporation (RSLDC) has introduced training modules on Phad paintings, Purohitya Prashikshan, Heritage Mistri, Therapeutic Spa and Ornamental Fisheries to mark the World Youth Skills Day.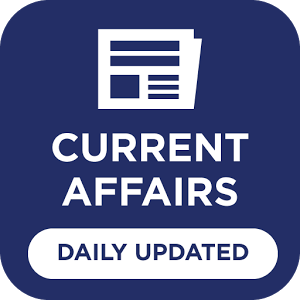 ð These courses have been designed for youths keeping its high employability intending to create jobs in areas which have been ignored so far. Besides, a list of new programs has been introduced for Madarsaa drop outs and transgenders like Urdu journalism, translators, legal advisor etc.
ð The RSLDC has signed MOUs with different agencies to execute these courses.
ð The Phad paintings are exclusive to Rajasthan. The painting is done on a long piece of cloth narrating a scene
Rajasthan: Housing project to encroach on raptor habitat
ð Prime Minister Narendra Modi's commitment to conservation of raptors or predatory birds may sound hollow if the Urban Improvement Trust (UIT), Bikaner, and the Rajasthan government have their way.
However, in a recent development, the government has given its go ahead for a UIT housing project, 'Vasundhara Colony', on the forest land that is the habitat of Schedule I raptors in Jorbeer, Bikaner.
ð The Raptor MoU is also in conformity with the provisions of the existing Wild Life (Protection) Act, 1972, wherein the birds have been accorded protection.
Barely a year ago, the PM had given his nod for an MoU on the conservation of migratory birds of prey from Africa and Eurasia. Approval for this MoU, also called 'Raptor MoU' was taken at a meeting of the Union cabinet, chaired by Modi.
INTERNATIONAL
India launches solar project in Egypt
India has launched a solar project with state-of-the-art technology to electrify a remote village in Egypt.
The Solar Electrification Project, an off-grid system that is ideal for remote locations, has been launched at Agaween village in the Western Desert in Matrouh Governorate, close to the Libyan border.
India provided all the solar panels and sub-systems, machinery, equipment and technical support, as well as training for technicians, while the Egyptian government provided the location for implementation of the project.
Facebook declines Pak's request over cell phone number link-up
Facebook has declined Pakistan government's request to link all accounts with the users' mobile phone numbers.
Pakistan had suggested that Facebook accounts be linked with users' mobile phone numbers. However, the management of Facebook believed it was more feasible to sync accounts with email addresses.
The purpose of the request – was to help the government deal with fake accounts, which were often used to spread hate material in cyberspace.
This was the first time that a senior member of Facebook's management dealing with global public policy had visited Pakistan to discuss measures for addressing the issue of misuse of social media platforms especially Facebook which has over 33 million users in the country at the moment.
NATIONAL
Made-in-India warship to be largest in Lankan navy's fleet
The Sri Lankan Navy is on the verge of commissioning its largest warship, which has been built in India under a ₹1,000-crore contract inked four years ago for two such vessels.
INS Saryu, an offshore patrol vessel inducted into the Indian Navy in Jan 2013. Goa Shipyard Ltd is constructing similar vessels for the Sri Lankan Navy.
The 105-metre long warship, with a displacement of around 2,400 tonnes, is expected to be commissioned into the Sri Lankan Navy on August 2.
panel to study cow derivatives
Headed by Science and Technology Minister Harsh Vardhan, the committee will select projects that can help scientifically validate the benefits of panchgavya — the concoction of cow dung, cow urine, milk, curd and ghee — in various spheres such as nutrition, health and agriculture.
The government has given the project the acronym SVAROP, which stands for Scientific Validation and Research on Panchagavya, and says it is a "national programme" that's being conducted by the Department of Science and Technology, Department of Biotechnology, and the Council for Scientific and Industrial Research (CSIR) of the Ministry of Science and Technology in collaboration with IIT-Delhi.
Matunga becomes India's first railway station run by women
The Central Railway has taken a step towards Women Empowerment by appointing an all-female work staff at the suburban Matunga 
It is first such ladies special station in India.
A total of 30 women staffers, including 11 booking clerks, five RPF personnel, seven ticket checkers are working under the supervision of station manager.
Matunga is a locality in the heart of Mumbai City towards downtown Mumbai
Roger Federer lifts a record 8th Wimbledon Title
Roger Federer won a record eighth Wimbledon title and became the tournament's oldest champion.
He defeated Marin Cilic to win the title.
It is his 11th Wimbledon final and 29th title.