RAJASTHAN
Rajasthan to set up export promotion council soon.
ð The state government has announced to set up Rajasthan Export Promotion Council which would facilitate the local exporters to obtain certificate of origin, registration and membership acknowledgements for which they are now going to Delhi, said state industries minister Rajpal Singh Shekhawat on the side-lines of the first MSME day being celebrated in the state.
ð The policy which aims to double the exports from the Current Rs 36,000 crotre to 72,000 crore.
ð Similarly, under the Bhamashah Rozgar Srijan Yojana, manufacturers will now be given interest subsidy instead of 4% earlier. Shekhawat said the loan limit under the scheme has also been increased to Rs 25 lakh from Rs 10 lakh earlier.
For gau raksha, state tags 5.5L bovines at govt-aided shelters
ð Rajasthan being the first state in the country to set up Gopalan ministry in 2014 is probably also the first to tag almost all cows kept in the governmentaided shelters with unique identification (UID) numbers.
ð The code on a tag contains name of the animal (cow), goshala and district. Through the tag record of the cows such as breed, age, sex, colour, identification mark, health etc is maintained. This was done for the first time.
ð From November-December this year, Govt will start placing a 12-digit UID to new milch cattle whose record will be maintained by the National Dairy Development Board through a software.
INTERNATIONAL
·       Halimah Yacob is the First Female President of Singapore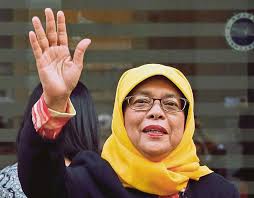 Halimah Yacobsworn-in as the 8th President of Singapore.
She became the country's first female President and the first in five decades to come from the Malay ethnicity.
She was certified by the Presidential Elections Commission as the only eligible candidate and there was no opponent.
Singapore, officially the Republic of Singapore, sometimes referred to as the "Lion City", the "Garden City" or the "Little Red Dot", is a sovereign state in Southeast Asia.
Air Forces of Pakistan, China Begin 'Shaheen VI' Exercises
The Pakistan Air Force and the Chinese People's Liberation Army-Air Force (PLAAF) began joint training exercises dubbed 'Shaheen VI' in China.
The exercises will run until September 27.
According to Xinhua, China's state news agency China had sent a wide range of aerial assets and troops.
The Shaheen series of exercises between the two countries, who are close partners, began in March 2011 and has since gone through five major iterations.
NATIONAL 
India's first advanced Homoeopathy Virology lab inaugurated in Kolkata
India's first state of art virology laboratory inaugurated at Dr Anjali Chatterjee Regional Research Institute for Homoeopathy in Kolkata, West Bengal.
The lab plays important in developing new drugs and technologies in Homoeopathy to combat emerging challenges of viral diseases.
The laboratory is only one of its kind in India for conducting basic and fundamental research in Homoeopathy for viral diseases like influenza, dengue.
Reserve Bank of India introduce Rs 100 Coin to mark MG Ramachandran's birth centenary
As per the notification of Finance Ministry, theReserve Bank of India will introduce100 rupees coin to mark the birth centenary (hundredth anniversary) of AIADMK founder Late M G Ramachandran.

On the obverse, the face of the coin will bear Lion Capitol of Ashoka Pillar in the center with Satyamev Jayate inscribed below on it in Devanagari script.
On the reverse side,the portrait of Dr. MG Ramachandran will be in the center.
The standard weight of the coin will be 35 grams.
Kerala to open India's first transgender-exclusive clinics
Kerala opens India's first transgender-exclusive clinicsat government medical colleges across the state.
They are planning to open Transgender Clinics in all government medical colleges in the state.
They also plan to provide facilities for their surgery at least in two medical colleges.
The first clinic will be set up at the government medical college of Kottayam within the next two months and will be one of the first clinics to provide the sex-change surgery.
ZSI releases first compendium of animal species in Indian Sundarbans
Zoological Survey of India (ZSI) published first of its kind compendium titled Fauna of Sundarban Biosphere Reserve in Indian Sundarbans.
It is part of United Nations Educational, Scientific and Cultural Organization (UNESCO) World Heritage site.
It forms part of Ganga-Brahmaputra delta across 9,630 sq. km, distributed among 104 islands.
It has largest tidal halophytic mangrove forest in the world.
ZSI is India's apex organization on animal taxonomy. It was established in 1916.
Its main objective is to promote the survey, exploration, research, and documentation on various aspects of animal taxonomy in the Indian subcontinent.
Sachin Tendulkar launches project to develop the poorest ward in Mumbai
Former Indian cricketer Sachin Tendulkar on Tuesday launchedMission-24a programme aimed at improving the quality of life in one of Mumbai's poorest wards through collaborative efforts in the next 24 months.
The main aim of the program to provide basic amenities to residents of M-East ward that includes slums of Shivaji Nagar, Deonar and Mankhurd.
Through this project, the organisations aim to provide amenities like secondary schools and colleges, Anganwadi's, maternity homes, health posts and dispensaries in the ward. It also aims to improve sanitation, create more open spaces and look at computer safety.
Mamata's Cabinet Approves Renaming of West Bengal to 'Bangla'
The West Bengal government cleared a proposal to rename the state 'Bangla' and will now send a proposal to the Centre for the name change.
The Mamata Banerjee government had earlier too sent a proposal for the change of name, but it was rejected by the central government.
The earlier proposal had three different names for the state.
TMC members said Chief Minister Mamata Banerjee wants to rename West Bengal because the state figures at the bottom of lists prepared in alphabetical order in any official circular of the central government. Also, it will help MPs from the state in the Parliament to raise issues in the first half of session.
If the Parliament clears its, then West Bengal's position will be raised to four from 28 currently.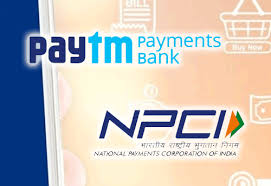 Paytm Payments Bank (PPB) partnered with the National Payments Corporation of India (NPCI) to launch a RuPay-powereddigital debit card.
The customers will now be able to transact at all merchants who accept credit and debit cards.
As a payments bank, PPB can take a demand deposit of up to Rs 1 lakh per customer, but it cannot undertake lending activities.
National Hindi Divas: 14 September
Hindi Divas is an annual day celebrated on 14 September in India.
The event also serves as a patriotic reminder to Indian populations of their common roots and unity.
 Hindi Divas is celebrated on 14 September because on this day in 1949, the Constituent Assembly of India had adopted Hindi written in Devanagari script as the official language of the Republic of India.
Haryana to create Wifi zone in all 6,078 Gram Panchayats
The Haryana council of ministers on Wednesday decided to create one Wi-Fi zonein all 6,078-gram panchayats within two years and provide 4G services in every village in the next three years.
Under the Haryana Information Technology (IT) and Electronic System Design and Manufacturing (ESDM) Policy-2017 approved by the cabinet, the state government has promised broadband connectivity to every household and Wi-Fi zone at important public places in all towns and cities.
Union Government launches Operation Insaniyat to help Rohingya refugees in Bangladesh
The Ministry of External Affairs started Operation Insaniyatto provided assistance to Bangladesh in response to the humanitarian crisis being faced by it due to the large influx of Rohingya refugees from Myanmar.
Rohingya are a stateless ethnic minority (mostly Muslim) from Rakhine province of Buddhist-majority Myanmar, who are forced leave their country.
They are a stateless ethnic minority (mostly Muslim) from Rakhine province of Buddhist-majority Myanmar, who are forced leave their country due to communal violence and repeated military operations.
Jawaharlal Nehru Port Container Terminal (JNPCT) wins "Container Terminal of the Year" Award 2017
Jawaharlal Nehru Port Container Terminal (JNPCT) was awarded "Container Terminal of theYear"Award,inMumbai.
This is the 10th edition of the Gateway Awards.
The excellent strategies to reduce congestion, smooth delivery of containers and renovation of infrastructure to carry out a trade even in unfavourable conditions.